Our newest wireless Meraki access point for industrial and outdoor deployments sports 802.11ac Wave 2
Today we're excited to announce a brand new wireless access point for general purpose industrial and outdoor deployments: the meraki access point MR74. This new AP brings the latest 802.11ac Wave 2 technology to our mid-range MR7x portfolio.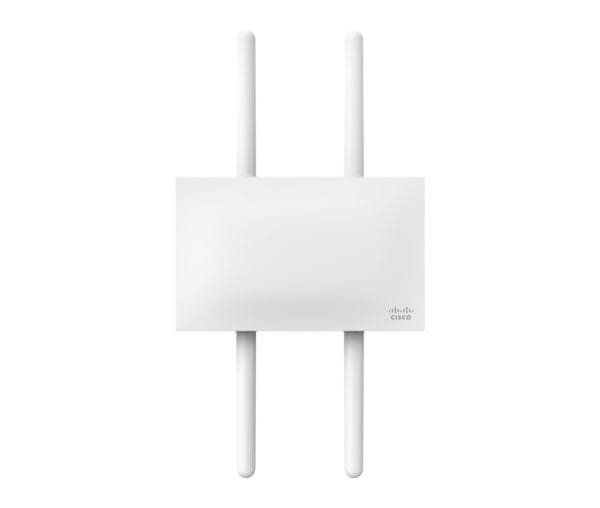 The new MR74 sports the same physical form factor as the MR72.
The MR74 is a quad-radio, cloud-managed, 802.11ac Wave 2 access point. It provides an overall efficiency boost over the MR72 via 2×2 Multi-User MIMO (MU-MIMO), which allows the AP to serve multiple concurrent wireless clients. Being able to send data simultaneously to multiple mobile devices is a new, 802.11ac Wave 2 capability; before Wave 2, APs could only address one client at a time — albeit rapidly enough so as to simulate concurrent client connections.
The MR74 is designed and tested for salt spray, vibration, extreme thermal conditions (with an operating temperature from -40o to 131o Fahrenheit, or -40c to 55c), shock, and dust — and it is IP67-rated. This makes it an ideal access point for manufacturing, construction, general-purpose outdoor, and industrial indoor use where environmental conditions may be harsh.
Like the MR72, the MR74 has four external N-type female connectors and is compatible with Meraki dual-band omni, dual-band sector, and dual-band patch antennas (see the MR74 data sheet for more details and specifications). This is ideal for warehouse and industrial installs where high amounts of interference may require more specialized antennas.
The MR74 comes with all the rich, cloud-based features our customers have come to expect of our wireless platform: out-of-the-box location analytics, an integrated Bluetooth BLE radio for scanning and advertising, a dedicated radio for RF optimization and wireless intrusion detection and prevention (WIDS/WIPS), self-configuring mesh, and centralized visibility and control over networked devices, users, and applications.
In short, the MR74 is an ideal, flexible AP for industrial indoor or general-purpose outdoor use, and we encourage you to take it for a test drive in your own environment through our risk free evaluation program.
Note: End of Sale for the MR72 will be effective April 30th, 2017.